Now Available! The Women of Chateau Lafayette by Stephanie Dray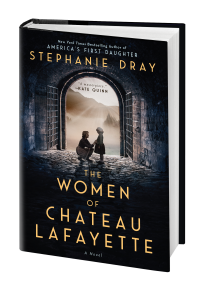 I'm so thrilled to announce the release of my newest novel, a labor of love, The Women of Chateau Lafayette.
 ABOUT THE BOOK 
An epic saga from New York Times bestselling author Stephanie Dray based on the true story of an extraordinary castle in the heart of France and the remarkable women bound by its legacy.
Most castles are protected by men. This one by women.
A founding mother…
Gently-bred noblewoman Adrienne Lafayette becomes her husband, the Marquis de Lafayette's political partner in the fight for American independence. But when their idealism sparks revolution in France and the guillotine threatens everything she holds dear, Adrienne must renounce the complicated man she loves, or risk her life for a legacy that will inspire generations to come.
A daring visionary…
Glittering New York socialite Beatrice Chanler is a force of nature, daunted by nothing—not her humble beginnings, her crumbling marriage, or the outbreak of war. But after witnessing the devastation in France firsthand, Beatrice takes on the challenge of a lifetime: convincing America to fight for what's right.
A reluctant resistor…
French school-teacher and aspiring artist Marthe Simone has an orphan's self-reliance and wants nothing to do with war. But as the realities of Nazi occupation transform her life in the isolated castle where she came of age, she makes a discovery that calls into question who she is, and more importantly, who she is willing to become.
Intricately woven and powerfully told, The Women of Chateau Lafayette is a sweeping novel about duty and hope, love and courage, and the strength we take from those who came before us.
BUY NOW
Amazon | Apple Books | Audible | Book Depository | Bookshop.org | Barnes & Noble | Google Play | IndieBound | Books-a-million | Target | Kobo 
ABOUT THE AUTHOR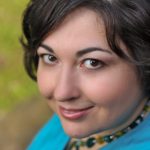 STEPHANIE DRAY is a New York Times, Wall Street Journal & USA Today bestselling author of historical women's fiction. Her award-winning work has been translated into eight languages and tops lists for the most anticipated reads of the year. Now she lives in Maryland with her husband, cats, and history books.